Bracciano: Airship Italia monument, Aeronautica Militare Museo
This striking monument is at the Aeronautica Militare Museo (Italian Air Force Museum) in Bracciano, Italy, and is a tribute to the Men of the Airship Italia. There is a matching monument, in this identical form, at Tromsø, Norway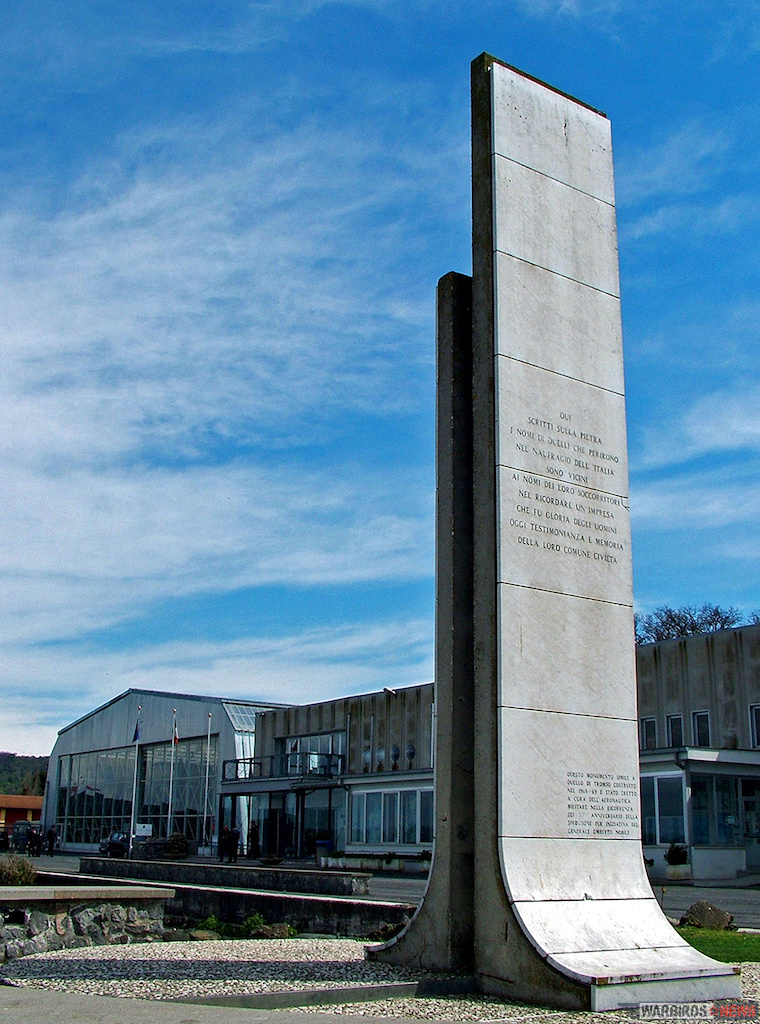 Photo credit: Undetermined
The monument to the Airship Italia is located at (Lat Lon) 42.085514 012.217887, at Bracciano, Italy.
The location in Google Maps:
---
Schio: 3 monuments to Count Count Almerico Da Schio, and the (1905) Airship Italy
At Schio, Italy, there are three monuments to Italian aviation pioneer Count Almerico Da Schio and his 1905 airship the Italy. (There was a later airship, in the 1920s, also named "Italy" (Italia) of fame for the Polar flights.)
First, a modern art display of dedicated to Almerico Da Schio.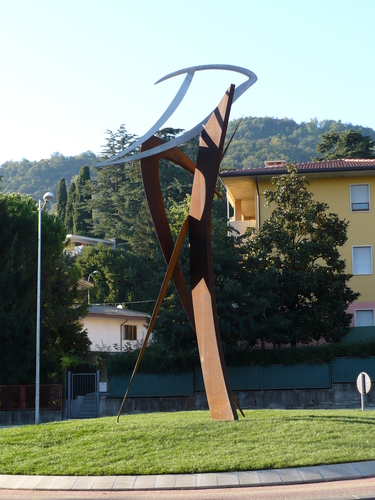 Sculpture entitled: "Dynamic 2005", in memory of the first flight of the Italian airship by Count Almerico Da Schio. Photo credit: luppone
The sculpture is located at (Lat Lon) 45.72542 011.35725, in Schio, Italy.
The location in Google Maps:
The 2nd & 3rd monuments at Schio are at the Parco a Memoria del Dirigibile (Park of the Memorial to the Dirigible (Italy)). One is stone monument to the 1st flight of the Airship Italy on June 17, 1905, and the second is a striking monument to the airship itself - an array of tubes which form the outline of the airship!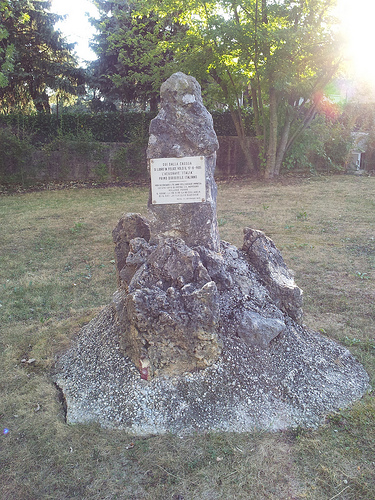 Photo credit: Public domain
And nearby, the frame outlining the shape of the 1905 Airship Italy: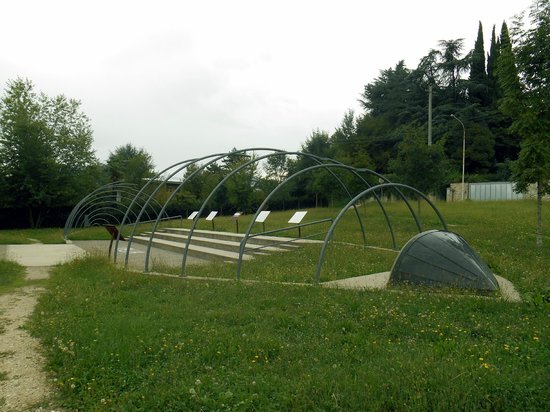 Photo credit: Trip Advisor
The Stone and Airship "frame" are located at (Lat Lon) 45.726283 011.358236, in Schio, Italy.
The location in Google Maps:
---
Sicily - Monument to the French Dixmude in Sicily:
The French Dixmude (LZ-114, L-72) was lost to unknown causes (widely thought to have been from lightning in a storm) on 21 December, 1923. Renamed the "Dixmude", the LZ-114 was given to the French for war reparations. Built for the German Navy to be commissioned the L-72, the LZ-114 never saw service since it was incomplete as WW I came to an end. The airship was first launched on 9 July, 1920 and given to the French on 13 July, 1920. The ship was recommissioned the "Dixmude" in honour of the French marines who had died in the defence of Dixmude in 1914. It was not until the summer of 1923 that the Dixmude was made ready to begin service.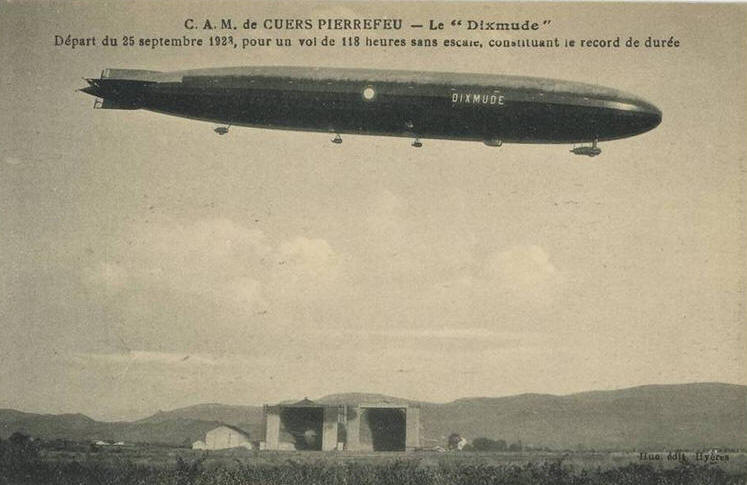 The Dixmude over the Cuers-Pierrefeu station. Photo credit: Public domain postcard
The Dixmude began its final journey from Cuers-Pierrefeu, France on 18 December, 1923. The ship was last heard from in the early morning of 21 December when it was reported by ship radio that it was in a thunderstorm over the Mediterranean. Evidence from fishermen and railway workers in Sicily corroborates the conclusion that the Dixmude was struck by lightning exploding either the hydrogen-filled envelope, or fuel tanks. Fifty crew and passengers perished.
A monument to the Dixmude is located at (Lat Lon) 37.504221 013.090847, at Sciacca, Sicily.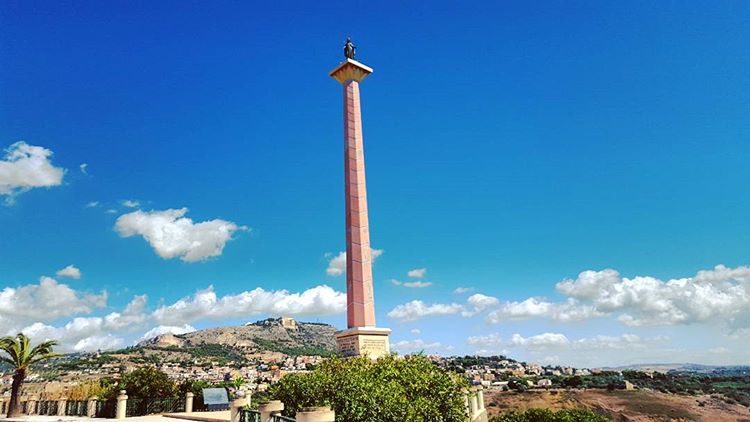 Photo credit: fedy_in_sicily
The location in Google Maps: